I know summer is nearly over but I've been dying to do this post, so let's just squeeze it in (that's what she said). Part of the reason why I haven't done this post is because I have been on a no buy since the beginning of July. This has been the longest no buy ever and I am itching for a make-up haul.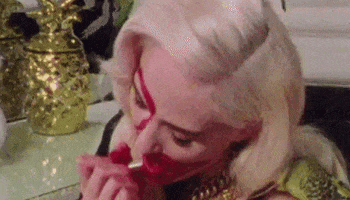 My make-up bag stayed the same most of the summer…
Blending brush that I use to put on my foundation.
Real Techniques Sponge to smooth out my foundation.
Amazonian Clay 12 hour foundation by Tarte in Light Beige.
Kat Von D Inkliner in Trooper because I have oily lids.
Black Mascara that is free of Iron Oxide.
Smooth Operator Compressed Setting Powder by Tarte.
Mineral Powder Brush by Sephora.
 Anastasia Beverly Hills Brow Gel.
NYX Micro Brow Pencil in Brunette.
And a bunch of Tampons….
I will note that I don't use a primer in the summer month. I have combination skin that is oilier due to the humidity. I find that a primer does help my skin to have a sheen. Around the 6-8 hour mark when I wear a primer I do see pooling in my pores. Without wearing a primer my makeup stays more matte longer and I just blot with toilet paper.