Hey All! Sorry for the absence in the month of November. I've had a very busy month from getting a new job to charity and even travel.
For those who don't know, I work in the hospitality industry and can travel only certain times of the year. Autumn is a huge travel time for most in my industry before the craziness of Christmas.
That being said, I've had some time to brainstorm so new material and I've tried some new products that I can't wait to talk about.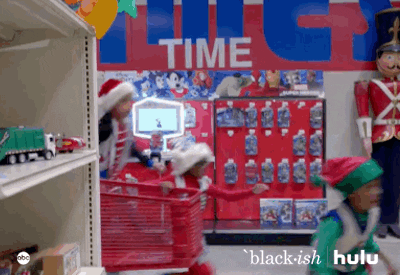 Without further delay….Five things I want for Christmas.
Amuse Bouche Lipstick Vault. For those of you who don't know…I'm a whore for this lipstick. This lipstick is comfortable and long lasting (coming from someone who talks for 10 hours straight). This is hand down one of my favourite products of all time.
Beauty Blender. This may seem like a strange pick to some. I have the Real Techniques sponges and they work well but I want a real Beauty Blender. Mostly due to the fact of the rounded bottom to bounce off my face instead of the flat surface of the Real Techniques sponge.
Jaclyn Hill X Becca Champagne Collection. I occasionally wear blush but the highlighter in this collection looks like it would just compliment my light skin.
Hourglass Seamless Finish Foundation Stick.  This is just one of those products that peak my curiosity. I just want to try it for those days I want to wear make-up but not "work make-up".
Tarte Amazonian Clay In Bloom Palette. When this product originally launched there was some controversy because of the consistency of this palette. However, any issues that may have existed when the item launched have quickly fizzled away. Thus becoming a favourite and daily go to for most. And that's why I want it.
There are many products that have come out for the holiday season. What are some things that you want?