In the Battle of the Smoothing Primers I will be comparing Maybelline's Baby Skin Instant Pore Eraser Primer to Tarte's Clean Slate 12 Hour Perfecting Primer. Both primers sell for drastically different price points and the end results may stun you.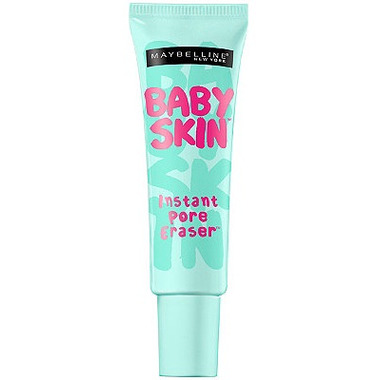 Maybelline's Instant Pore Eraser Primer is an affordable drugstore primer that is widely available. This primer retails for approximately $11.99 at Wal-Mart and Shopper's Drug Mart.
The Baby Skin primer claims to blur or erase pores however, after application users may notice that their pores appear to be minimized and can  still be seen by the naked eye.
Upon application the Pore Eraser primer goes on as a slippery silicone gel. This is the secret to the blurring effect of this primer. It is heavily formulated with silicone.
Tarte's Clean Slate Poreless 12 Hour Primer is a silicone based primer just like the Maybelline Baby Skin. However this primer retails for $40 CAD from the Tarte direct website and Sephora.
Tarte is known for having "high powered" natural ingredients in their products. This is no exception as there are antioxidants present in this primer formula. Unfortunately, there are known to be irritable plant extracts in this as well that could be problematic to sensitive skin.
After using a full tube of this I found it did in fact contribute to break outs.
As a "smoothing primer" this product was underwhelming as it had a minimal effect in blurring pores. After 6 hours of wear I found this did contribute to pooling and oiliness. In addition to laugh lines and expression lines becoming more pronounced.
Who is the winner in the Battle of Smoothing Primer? Maybelline's Baby Skin Instant Pore Eraser!
The Baby Skin Primer may not make your pores magically disappear but it will blur the size of them better then the Tarte Clean Slate Primer. The amount of silicone present in the Baby Skin Primer simply out performs the Tarte Primer.
If you are looking to smooth dry patches the more silicone the better to create a flawless smooth canvas for foundation.
For the price point, I expect more from a $40 primer. Particularly one that is going to be formulated without irritates or has some added benefits for my skin. At $11.99  the Baby Skin primer is a superb smoothing primer that does not add to break outs or cause oiliness.