Hey All!
I decided to start a new series in which I will showcase some of my favourite blogs from the month on WordPress, Bloglovin, and Social Media. As well as some your favourite posts that I've made.
Let's face we all work hard on our blog's and deserve some praise from time to time.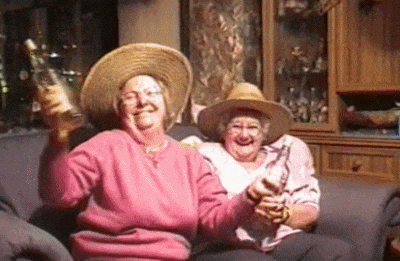 Blogger Besties of January
Is a collection of bloggers who contribute to make-up, skincare, and hair. The posts are well thought out and are suitable for age demographics. I discovered this blog on Bloglovin and have been following their well researched pieces since.
This is a Instagram account I discovered in the month of January that is just interesting. I love a themed Instagram and this is actually what that is. This account is all about living in a white house.
Little Fear may be one of the most original blogs I've seen in a while. It is based on landscape photography with monsters drawn in. I am obsessed with Little Fears and there is truly no other blog like it. I discovered this blog on  WordPress.
You Guys Liked it
Nope Trends in Make-up: Glitter Roots
Whether this was the trend you loved to hate. It was one of the most popular posts of January, and the most commented on.
I was really skeptical about writing this piece as it was personal issue I was dealing with. Basically, I had to relearn how to do my eyebrows in a bind after losing a bunch of weight and my face changed.
So thank you very much for the likes and views its a great confidence booster.
I'm surprised this was the favourite eye look of the month. There were quite a few of them that I enjoyed doing and this was up there. Perfect classic smoky eye look for a night out.
In closing…
I just want to take a moment to thank all of my followers for there ongoing support. January has been a month of many milestones.
If you aren't following me hit the follow button at the top right hand of the screen and give me a like. I look forward to bringing content to you and checking out your blogs so don't be afraid to comment below.